10 Great Easter Brunch Recipes

Recipes
Here are 10 great recipes from Nine PBS chefs and programs that would make great dishes for Easter brunch!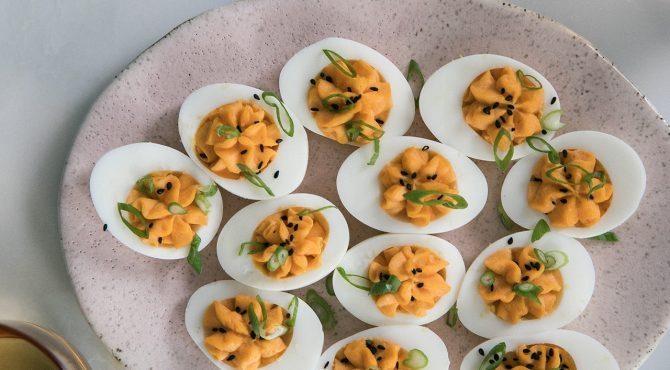 PBS Food| Fresh Tastes
Sriracha Deviled Eggs
These sriracha deviled eggs have a tangy filing while remaining silky smooth and luscious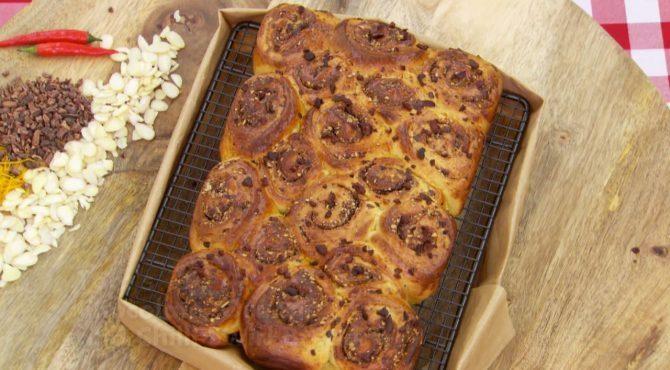 Great British Baking Show
Chocolate Orange Swirl Bread
Chocolate and orange work so well together and this sweet bread is no exception.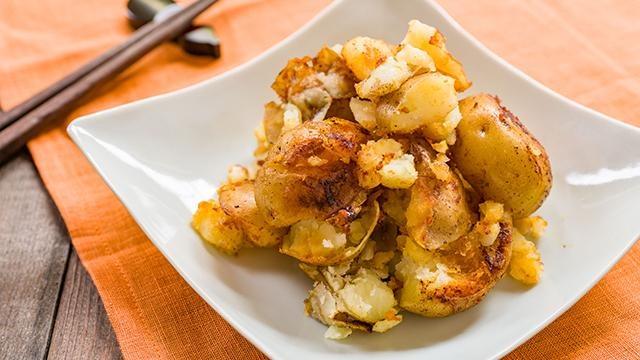 PBS Food | Fresh Tastes
Butter Soy Sauce Smashed Potatoes
Smashing whole potatoes create entry points for seasoning to enter when cooking them.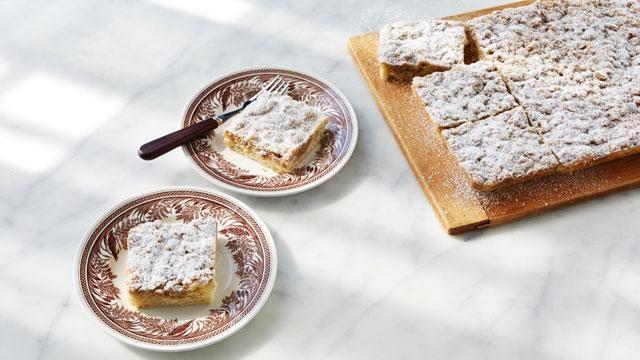 Martha Bakes
New York Crumb Cake
Martha Stewart's New York Crumb Cake recipe appears in the "Northeast" episode of Martha Bakes.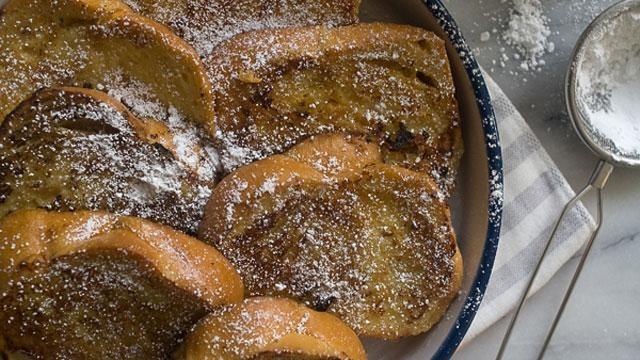 PBS Food | Fresh Tastes
Créme Anglaise French Toast
This French toast recipe is made with an ice cream base (créme anglaise). Use challah bread or a brioche for best results.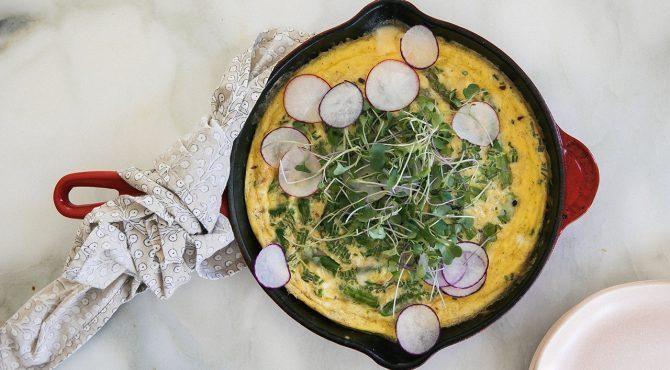 PBS food | Fresh Tastes
Smoked Gouda Asparagus Frittata
This smoked gouda asparagus frittata comes together in about 10 minutes and is a great main dish to your brunch menu.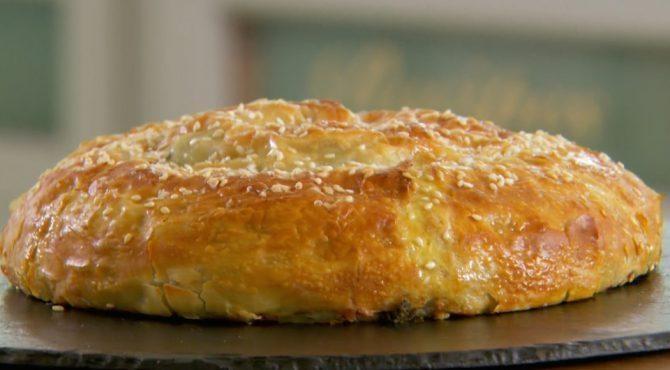 Great British Baking Show
Spanakopita
This Spanakopita is Paul's interpretation of the showstopper challenge in the Pies & Tarts episode of Season 2 of The Great British Baking Show.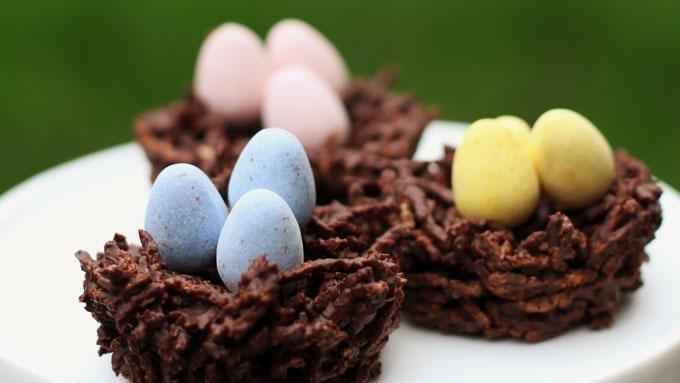 Kitchen Explorers
Chocolate Egg Nests
This easy chocolate egg nest recipe is a cinch to make and easy enough for children to help.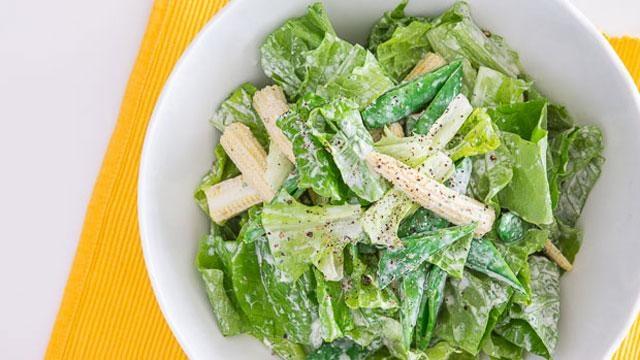 PBS Food | Fresh Tastes
Spring Salad with Creamy Mint Dressing
From Marc Matsumoto of the Fresh Tastes blog: Make a creamy mint dressing for a fresh spring salad recipe of baby corn, snap peas, and romaine.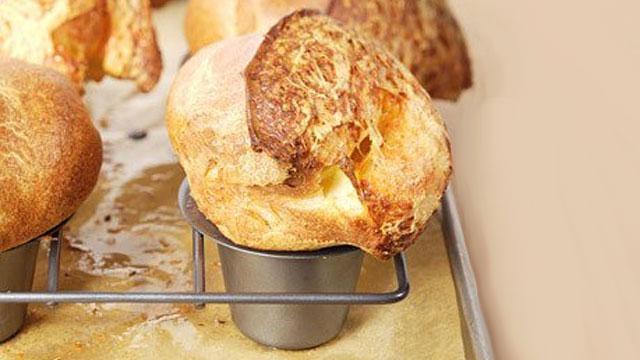 Martha Bakes
Giant Cheese Popovers
This recipe for giant cheese popovers is from chef Laurent Tourondel's cookbook, "Bistro Laurent Tourondel: New American Bistro Cooking."